Skip to Content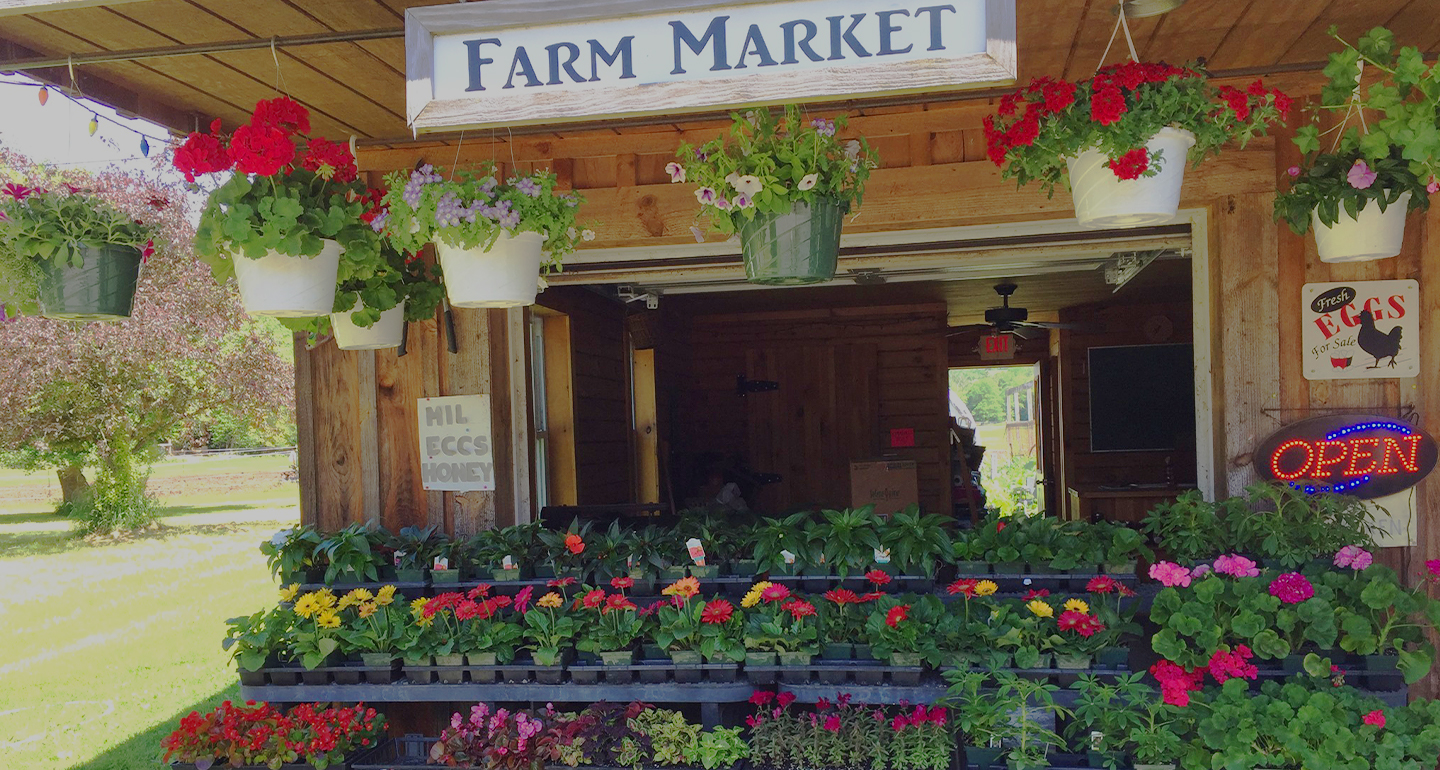 A Complete Farmer's Market Local to Sullivan County
A Great Selection of Products to Meet Your Needs
What do you expect of a great farmer's market? Fresh fruits and vegetables are probably the first things that come to mind. While you can find all sorts of fresh veggies at Sullivan County, NY's Diehl Farms Farm Market, you'll have your pick of much more than just at. Beyond produce, we offer greenhouse-grown flowers, pumpkins, and even Christmas trees. What's more, we don't close our doors once the temperatures drop in the winter. We welcome you to stop by and browse our year-round products, such as maple syrup and fresh beef!

Family Owned for the Last 40 Years
Ever since we opened the market in the 1970s, we've been family-owned. When Art and Ethel Diehl passed the farm on to their children, Jack and Betty, the two have maintained high standards for quality and customer service. We're dedicated to not only providing friendly service, but we also want each of our customers to leave with the freshest products available. Whether you're looking for fresh veggies to complement tonight's dinner or a Christmas tree for the holiday season, we would love to help!
Committed to Outstanding Services for All 12 Months
Many people expect a farmer's market to close down once the cold New York winters hit. But that isn't the case with Diehl Farms Farm Market. Our doors are open year-round, offering seasonal products that are sure to impress. Once we can no longer grow premier vegetables and flowers, we offer autumnal pumpkins and gourds. Then, once December rolls around, we welcome customers to choose a tree from our famous tree farm. After 40 years of business, we remain committed to serving our community, no matter the season.
Diehl Farms Farm Market
Address
623 Gabel Road
Callicoon, NY 12723
Phone
845-807-3131
Hours of Operation
Monday: 9:00 AM – 6:00 PM
Tuesday: 9:00 AM – 6:00 PM
Wednesday: 9:00 AM – 6:00 PM
Thursday: 9:00 AM – 6:00 PM
Friday: 9:00 AM – 6:00 PM
Saturday: 9:00 AM – 6:00 PM
Sunday: 9:00 AM – 6:00 PM