Skip to Content
Only the Best Vegetables for Your Table
Vegetables are the most important part of a healthy meal. Whether your plan to pair tonight's chicken dinner with some broccoli or you want to make a fresh, crisp salad for lunch, you deserve the best veggies available. At Diehl Farms Farm Market, we strive to provide our community with top-notch, farm-fresh vegetables. We're proud to have earned so many repeat customers, including people coming in from Wayne County, PA, and Orange County, NY. If you're looking for fresh veggies to complete your healthy diet, you can't go wrong with Diehl Farms Farm Market.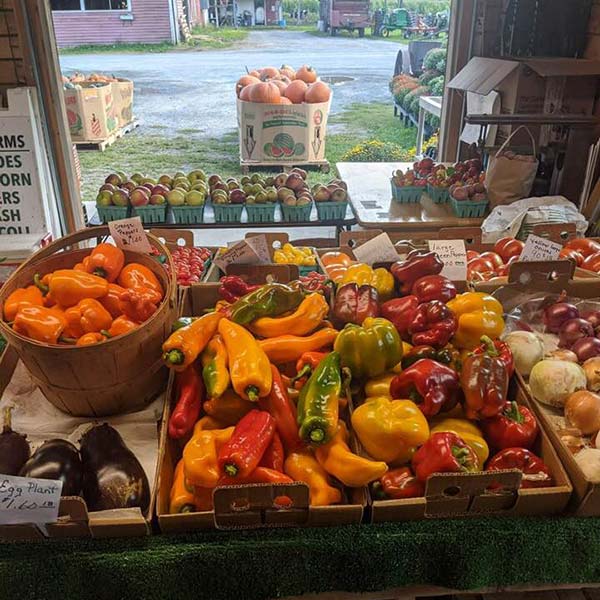 Take Your Pick From a Range of Veggies and Herbs
Variety is the spice of life, and that goes double when it comes to fruits and vegetables. After all, you don't want to be stuck eating the same veggie medley day in and day out! Fortunately, Diehl Farms Farm Market grows and sells a huge selection of vegetables to satisfy any taste. No matter which veggie is your favorite, you can expect the freshest products in the area.
What We Offer
Tomatoes
Peppers
Cucumbers
Cabbage
Broccoli
Cauliflower
Zucchini
Butternut squash
Fresh herbs
Reap the Benefits of Cooking With Fresh Ingredients
All of our vegetables are started from seed in our greenhouse or home garden. Once they're all grown up, they go straight to our shelves and then to your plate. When you cook with the freshest ingredients possible, you'll reap all kinds of health benefits, including heart-healthiness, better-controlled blood sugar, and crucial vitamins and minerals. Not only can you feel good about eating healthy, but you can also enjoy the fact that shopping from your local farmer's market is better for the environment.
Get in Touch With Our Team