Skip to Content
Celebrate the Fall Season With Pumpkins, Cider, and More
As temperatures start to drop and leaves fall from the trees, it's hard not to get in the autumn spirit. Many people love decorating their homes with uniquely-shaped gourds and jack-o-lanterns. If you're excited about the upcoming fall season, stop by Diehl Farms Farm Market and check out our fall products. We're eager to help Sullivan County, NY residents celebrate this season, chock-full of bonfires, cool nights, and starry skies.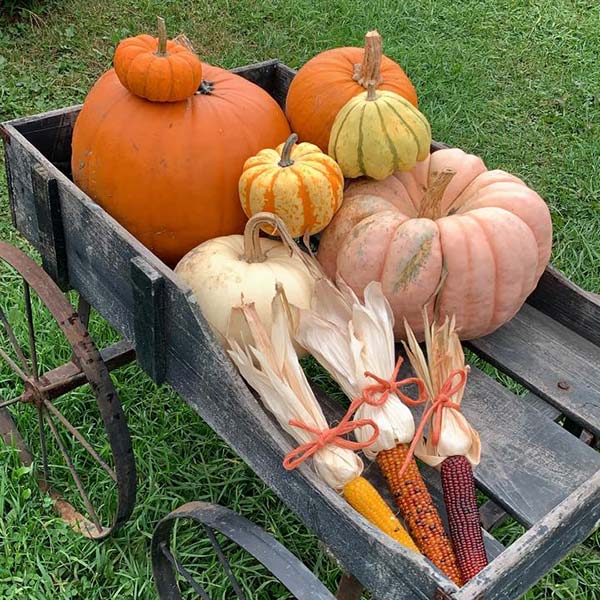 Producing Top-Notch Fall Goods
Whenever you make a purchase from Diehl Farms Farm Market, you can expect nothing but the best. We offer a wide selection of pumpkins to carve and fresh cider to enjoy with the family. Our team takes pride in excellent products, so be sure to ask us what we recommend for your fall decorations. At our market, you'll have your pick from the following products:
Pumpkins
Squash
Gourds
Corn stalks
Fresh cider
Diehl Farms Farm Market Has You Covered All Year
While Diehl Farms Farm Market is in part known for a range of fall products, we're open year-round to meet your needs. As temperatures drop and snowfall commences, be sure to stop by and pick out a Christmas tree. Once the fields thaw and spring comes again, you can begin expecting fresh vegetables and hand-cut flowers at our market. Besides freshly-grown products, we're also excited to offer top-quality eggs, honey, maple syrup, and much more. Simply let us know what kinds of year-round or seasonal products you're looking for, and we'll point you in the right direction.
Get in Touch With Our Team