Skip to Content
Learn More About Diehl Farms Farm Market
For more than 40 years, Diehl Farms Farm Market has served the Sullivan County, NY community with fresh foods and top-quality products. In the 1970s, we soon became known for our family atmosphere and great customer service. Today, the farm is still in the family, currently being run by Art and Ethel's children, Jack and Betty. The Sullivan County community has come to trust us for quality products, from the freshest produce to a wide variety of flowers, bedding plants, and Christmas trees. As every repeat customer knows, it goes without saying that Diehl Farms Farm Market continues to offer the best customer service in the region.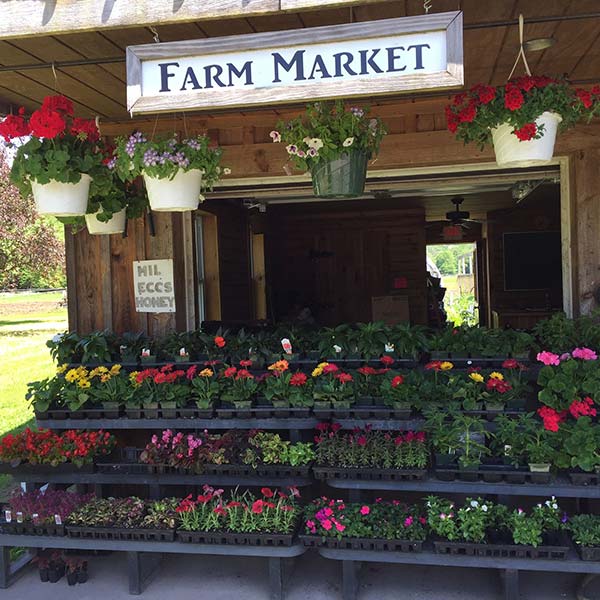 Providing a Great Selection of Goods and Services
While friendly staff and helpful, accommodating service are crucial to the success of any business, nothing can substitute a top-notch product. When you visit our farm market, you'll find only the best produce and top-quality plants. Be sure to stop by our location if you're looking for the following:
Fresh vegetables
Eggs
Honey
Flowers
Pumpkins and gourds
Cider
Christmas trees and wreaths
Corey's Pickles
Dedicated to the Best Customer Service in the Area
No matter what time of year you visit Diehl Farms Farm Market, you can count on the best customer service in the area. We treat our customers like family, and we'll make sure you leave with the freshest products available. Our farm market is just as convenient as the local supermarket, but you'll have the added benefits of farm-fresh foods and the friendliest staff around! It's no surprise that people return to us year after year, coming from as far as New York City and New Jersey.
Get in Touch With Our Team